Meet our Beers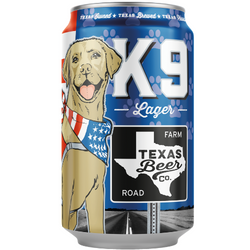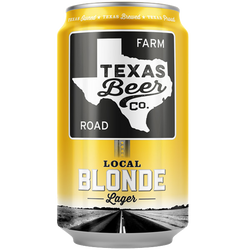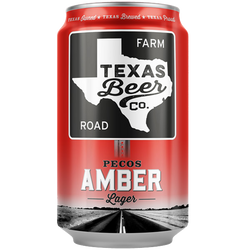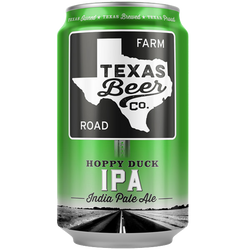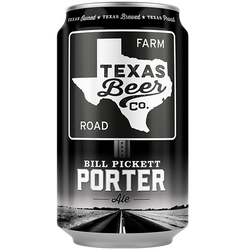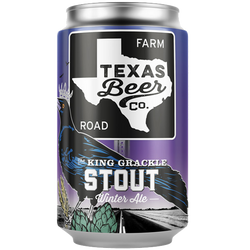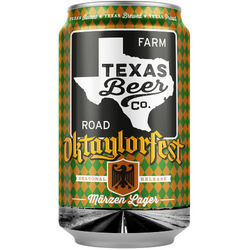 WILD TEXAS KOLSCH
Easy drinking, refreshing beer perfect for a nature hike, a day on the lake, or just a backyard BBQ. Subtle lemon zest with a light hop finish featuring German Nobility and Diamant hops. A portion of the proceeds benefit Hill Country Conservancy.
4.8% ABV.
HOP RODEO HAZY IPA
Hop Rodeo is a Texas Style Hazy IPA, bursting with strong fruity tropical and juicy flavors, a subtle residual bitterness and a floral and tropical aroma. This strong yet smooth drinker is sure to make you want to saddle up for another round!
7.5% ABV.
K9 LAGER
An easy drinking German-style lager that's perfect any time of year. A portion of the proceeds benefit K9's for Warriors, the largest charity in the country that trains Service Dogs for veterans.
4.5% ABV.
LOCAL BLONDE LAGER
Nicknamed "The Local" in our taproom, this crisp, refreshing, and easy to drink lager is brewed for all Texans to enjoy.
5.1% ABV.
PECOS AMBER LAGER
2018 Gold Medal Winner
Great American Beer Festival ®
American-Style Amber Lager
A crisp amber steam lager utilizing premium 2-row and Red X and lightly hopped with Amarillo hops. Like a fine West Texas Sunset, this beer embodies the spirit and boldness of Texas.
5.7% ABV.
HOPPY DUCK IPA
Combining El Dorado, Citra, Falconers Flight, and Cascade Hops for a bright and delicious tasting IPA that pays tribute to our hometown Taylor Ducks. Boiled for 90 minutes, the malt forward foundation supports a flavorful citrus hop profile that is not too bitter and a clean West Coast Ale finish.
6.5% ABV.
BILL PICKETT PORTER
A Texas style porter, rich and malty, yet extremely easy to drink. It blends chocolate and roasted barley with subtle notes of coffee malt, creating refreshing and delicious flavor profiles. This beer's dark body pays tribute to the fertile farmland of Taylor's Blacklands prairie.
6% ABV.
KING GRACKLE STOUT
A favorite of our brew crew, this is a bold and flavorful Stout. Steeped in rich chocolate and coffee flavors and lots roasted speciality malts, raw cocoa nibs, and a hint of tropical hops.
7.5% ABV.
OKTAYLORFEST
(Seasonal)
Traditional German marzen lager with a malty, smooth finish that pairs well with our TBC beer brats!
6% ABV.
Where to Find It
We are quickly growing our distribution network! You can find our beer on tap at many bars and restaurants or buy it in cans at numerous retailers. You can find your closest locations using our beer finder below. You can also email us at megan at texasbeerco.com to order kegs for your own parties.

On Tap

Sold in Cans
Upcoming Events
In 2023, we're shifting our focus to statewide distribution and have moved our taproom from downtown to our production brewery down the street on West Second Street. Check out our Facebook page for details about upcoming events.
About TBC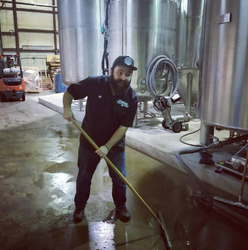 JD Gins

Founder & Brewhouse manager
JD keeps everything running smoothly in the brewhouse and can often be found at festivals around the state spreading the good word of Texas beer. JD loves brewing beer, drinking beer, and is known to visit breweries wherever he goes. He's also married to our Operations Director, Megan.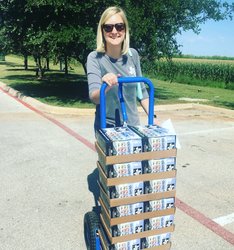 Megan Klein

Founder & CEO
Megan joined the Texas Beer Co team as a staff member in late 2018 and took the reigns as CEO in 2023. She has been managing strategic partnerships, cranking out invoices, setting up events across the state, filing reports and occasionally delivering beer ever since. When she isn't behind her computer, Megan can be found operating our packaging line or slinging beer in the tap room. She's also married to our Head Brewer JD.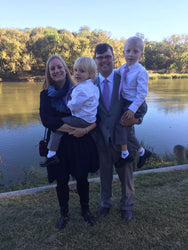 Ian Davis

Founder
A fifth generation Texan, Ian feels strongly that Texans should join together and support local businesses. Ian co-founded Texas Beer Company in 2015 after working for non-profit groups and political campaigns for 15 years. As an extension of that community organizing background, Texas Beer Company is proud to be a people-powered brewery that launched with a Kickstarter crowdfunding campaign. He is married to Co-Founder Amy Everhart and together they have two boys, Reed and Hayes.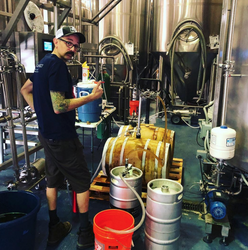 Max Elliott

Brewer
Max joined the Texas Beer Co team in 2016 as a brewer after working for years at a homebrew supply shop. Max is the mastermind behind many of our favorite seasonals including the Hoppy Clouds IPA and Strawberry Chocolate King Grackle Stout. When he isn't brewing, Max is running the canning line, filling kegs and barrels and rocking a sweet mustache.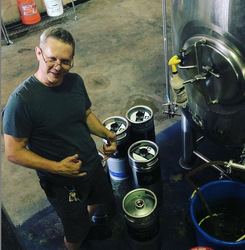 Rob Ryland

Head cellarman
The real question is - what doesn't Rob do? He operates the canning machine, packages beer and fixes anything that needs fixing. Since Rob joined the team, our whole outlook on life has changed. We couldn't do it without him.